What is included in this package?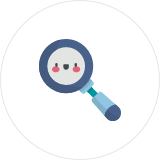 Website optimization for search engines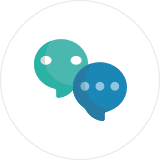 Recommendations for increasing site conversion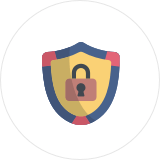 Return Guarantee
Site promotion in search engines at a fixed price
If you need to promote a website from scratch or improve its position in search engine rankings, SEaccelerator will help you with fast, inexpensive and effective SEO-promotion.
Website promotion at competitive prices
Web promotion with SEaccelerator begins with project estimation and agreeing the contract. In the proposal, we describe all the key terms of cooperation, including our fees and terms and conditions. After the payment of a deposit (based on the project estimate), we get to work on the website promotion.
 More pricing information
Our monthly promotion rates vary according to the number of key phrases promoted in the search engines and a set of additional services.
The "Landing" plan includes a technical audit of your site and promotion of up to 50 phrases. This would be an excellent way to try out our services before upgrading to more-expensive packages.
With the "Small Business" plan, which costs ... dollars per month, you can get into the Top 3 on 100 phrases. Additionally, we will do a technical audit of your resource.
The "Medium Business" plan gives you up to 500 search keywords. With the "Portal / Online Store" plan, in addition to technical audit services, you receive technical resource optimization, the compilation of a semantic core, content development and site placement in a specialized directory. The price is calculated individually, starting at ... dollars per month.
Regardless of which tariff plan you choose, you pay only for results, namely, if the site gets into the Top 10 ranking on a specific keyword. We will refund your money if there is no result. The exact amount of the refund depends on the work already done and results achieved, so it is calculated individually in each case.
Why choose SEaccelerator
Our techniques allow you to reach a top ranking quickly and with a guarantee. We have been promoting websites in Russia and other countries for years and know our business well.
Better than any advertisement about the effectiveness of SEaccelerator, the numbers speak for themselves:
The average time to reach the top is 28 days. Positive change is noticeable after 2 weeks.
More than 25,000 keywords made the Top 3.
More than 97% of our projects reached Number 1.
Contact us to promote your website on Google. You will be delighted with the results. Fill out the application form below, and our experts will contact you to discuss the details.
Please fill out the form to get a preliminary
assessment of your project:
Your project is: (make a choice)


Landing Page / Business Card site
1-3 pages


Small business
5-10 pages


Medium business
15-20 pages


Internet Portal / Online Store
more than 30 pages
What will I get?
Get your one-page website to the top in Google
High-quality SEO traffic
A great way to test a business hypothesis
Up to 50 keywords
What will I get?
Be competitive with the strongest market players
Deliver your offer to a wider audience
A great start for your developing business
Up to 100 keywords
What will I get?
Leadership in the niche in any region of the country
Maximum visibility for your business
Attract enterprise-level customers
Up to 500 keywords
What will I get?
Stable flow of requests/buyers
Ability to compete in different regions
Maximum audience reach
Up to 3000 keywords