Site optimization for search engine promotion
What is included in this package?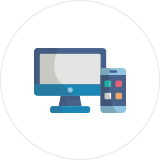 Collection of search phrases and their inclusion on the site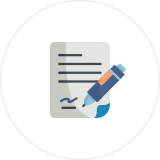 Technical planning and production of promotion texts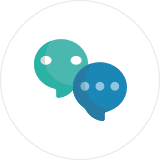 Recommendations for increasing conversion on the site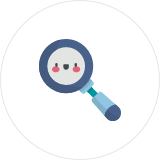 A website that meets search engine requirements
SEO website optimization - quickly and efficiently
SEaccelerator offers you an SEO promotion service. Our unique technical solution allows you to set the maximum number of keywords. Our algorithm monitors your site using the mechanism of distributed computing and data analysis, checks how search engines perceive it and increases the number of queries by which they evaluate it.
Search Engine Optimization and Conversion Improvement
The ultimate goal of search engine promotion is to increase sales. The more people who see the site at the top of search engine listings, the more potential customers who will visit your site.
 Why do we need optimization?
Let's first see what optimization and website promotion is. This implies a set of actions to improve the content of a particular resource and increase its position in search results for user queries.
Website optimization is required if your resource does not yet have good hit rates and high conversion rates. Conversion is the ratio of the number of site visitors who have made a target action (for example, registration) to the total number of visitors.
As part of resource optimization:
We make the technical changes that are essential for early indexing;
We correct errors on the site;
We optimize the pages and site content under the promoted keywords.
As a result, it is possible to achieve a noticeable increase in traffic on the site, coming from different sources.
Why SEaccelerator?
We guarantee that the results of your web page promotion will not only be excellent, but quick! The average time to get a site to the top of search engine rankings is 28 days. There are cases in our portfolio where success like this was achieved a lot faster - in just 10 days. We will be able to estimate the timescales for your project after evaluating your site, so we need to have access to it before the contract is agreed.
We are not afraid of competition - the SEaccelerator service can easily get even high-frequency keywords to the top.
Before you start working with SEaccelerator, it's important to make sure your resource is optimized for the queries that interest you. If this is not the case, our experts will help you with search engine optimization of the site before going ahead with the the promotion. For a detailed discussion of all the nuances of working together - leave a request right now!
Please fill out the form to get a preliminary
assessment of your project:
Your project is: (make a choice)


Landing Page / Business Card site
1-3 pages


Small business
5-10 pages


Medium business
15-20 pages


Internet Portal / Online Store
more than 30 pages
What will I get?
Get your one-page website to the top in Google
High-quality SEO traffic
A great way to test a business hypothesis
Up to 50 keywords
What will I get?
Be competitive with the strongest market players
Deliver your offer to a wider audience
A great start for your developing business
Up to 100 keywords
What will I get?
Leadership in the niche in any region of the country
Maximum visibility for your business
Attract enterprise-level customers
Up to 500 keywords
What will I get?
Stable flow of requests/buyers
Ability to compete in different regions
Maximum audience reach
Up to 3000 keywords